Different Events to Celebrate on A Yacht
One may often consider renting a yacht either to enjoy their weekend over a cruise or for a fantastic fishing trip. There are, however, several other reasons to rent a yacht, like celebrating a special occasion. Whether it is a birthday, anniversary, engagement, wedding, or corporate party, a yacht charter can be used as a unique venue to celebrate any event. Dining on the calm sea against the picturesque views is sure to impress all your guests, leaving them with a beautiful memory etched in their minds. These yachts come in different sizes, accommodating up to 50 guests. A luxury yacht is ideal for both formal as well as informal parties. Below we discuss the various events you can celebrate on your party yacht rental Dubai.
Corporate Event
If you want to offer your employees a unique team-building experience, conduct a meeting in an impressive and elegant setting, or host a corporate event, a luxury yacht seems ideal. You can speak to the captain and have the entire area customized to your preference. After all, nothing more profoundly suggests the success of a company than its ability to offer its guests an excellent venue. You can also use this to boost your company's image, especially when you have VIP guests.
Wedding Anniversary
A yacht is a perfect venue for couples who seek to celebrate their wedding anniversary. Invite you near and dear ones and revel in a genuinely luxurious style. The décor, theme, and menu can be decided by you, where you can also opt for several amenities in your package. Alternatively, the two of you can celebrate your special day as a couple, with an alfresco style candlelight lunch or dinner.
Proposal
If you plan on popping the question to your partner, there is no better venue than a luxury yacht. Given that it's going to be a special moment for both of you, you need to make it count. Opt for a sunset package with us and spend quality time before going ahead and proposing. The stunning skyline as your background view, glittering ocean, and romantic ambiance will enhance the overall environment, ensuring your partner says yes.
Birthday
Just like any other event, birthdays to come once a year. In fact, most individuals consider it to be a lot more special than other occasions. So, book a luxury yacht, gather your family and friends, and enjoy a fun and joyous birthday aboard the yacht. You can also have the decorations and theme set based on your preferences. Additionally, you can opt for the onboard chef, who will prepare and present to you some of the most exquisite range of delicacies.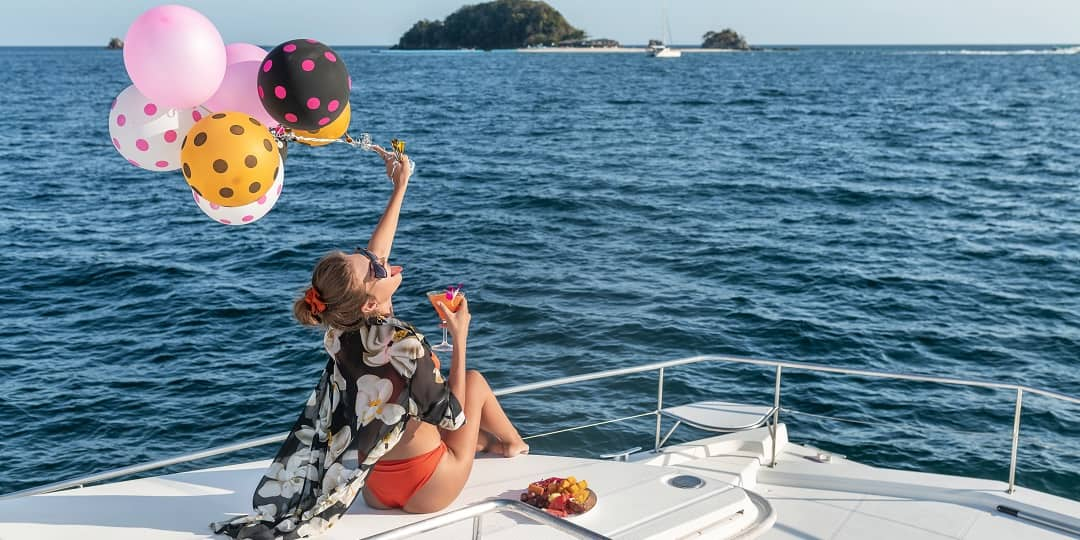 Wedding
Weddings are supposed to be an intimate occasion, and a luxury yacht seems like an ideal option for couples who seek an exclusive venue. Finding the right site is key to a successful event, and the romantic atmosphere offered by a luxury yacht such as ours certainly enhances the overall experience. There is no better feeling than being surrounding by your near and dear ones on your big day, amidst the glistening sea and a beautiful view.
Visit here for more information on bookings.